5 Ideas for Dealing With The Loss Of A Pet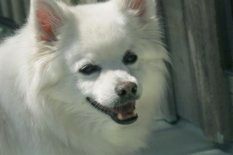 Those who have a deep connection to their pets know that losing an animal can be a heartbreaking and devastating experience. Below are some suggestions for things you can do to help you through your grieving process.
This article may contain affiliate links. When you purchase through links on this site, I may earn a small commission at no extra cost to you.
1. Have a Ceremony
It is standard practice for us to hold a funeral for humans who have passed, why not for pets? You might share a favorite story about your pet, read a poem, or bury your pet's favorite toy, and you may choose to invite family and friends, or keep the event small. Whether it is in the back yard, at the pet cemetery, or at a favorite park, holding a memorial service for your pet can be comforting and provide a feeling of closure.
2. Create a Photo Tribute
Going through old photos of your pet and remembering the times you shared together can be quite therapeutic. Consider making a photo collage of your pet, or choose a favorite photo and purchase a beautiful frame
to display it in.
3. Share Your Story
Sometimes talking or writing about your grief can really help you work through your feelings. There are many pet memorial websites that allow you to post stories and photos of your pet. And, reading about other people and their loss can often make you feel like you are not alone in your grief.
4. Plant a Tree
A meaningful way to pay tribute to your pet's memory is to plant a tree. You can plant a tree in your own yard, or some organizations plant trees as pet memorials and offer personalized certificates and allow you to post your pet's photo on their website. A tree planting is a living tribute to your pet that will provide habitat for other animals for years to come.
5. Find the Perfect Memorial
Some people take comfort in purchasing a garden memorial for their pet, like an engraved stone
or a plaque
. You can place one of these in your pet's favorite place in the yard, or somewhere you are likely to see it and be reminded of the special bond you had with your critter. There are also some very beautiful and creative options for pet memorial jewelry
, which allow you to wear a constant reminder, and pet urns
, which provide a safe keeping place for your pet's ashes.
Kim Isley is the founder of Trees for a Change, an organization that plants trees as gifts and memorials in U.S. National Forests that have been destroyed by wildfire. She is also the loving adoptive parent to a chubby kitty named Little Frida.