Pet Sitters, Boarding Facilities, and Doggy Daycares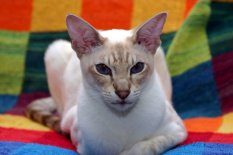 Although many people travel with their pets, sometimes it's just not possible to bring them along. A reliable, trustworthy pet sitter whom your pet adores is a great alternative to leaving your pet with friends or relatives, or leaving him in a boarding facility. Professional pet sitters can provide you with peace of mind when you have to be away from your pet.
If possible, ask friends or relatives for pet-sitting references. Some pet sitters will take your pets into their own homes, while others will go to your home and care for your pets. Some will visit once a day, others multiple times, and some will even stay overnight. Ask for details, and of course, ask prospective pet-sitters to come and meet your pet. You may also want to ask to speak with some of their previous clients.
Doggy daycares are a great way for dogs to socialize with their canine friends. Pet owners sometimes use them for active dogs that need something to do while their people are at work. Doggy daycares are also handy when travelers with pets need to go out, but can't leave their pets unattended in their hotel rooms.
Take a tour before choosing a doggy daycare facility. See how the staff interact with the dogs. How many dogs are allowed to socialize together at any one time? Is there sufficient staff to supervise all doggy "meet-and-greets"? What happens if the dogs don't get along? Are staff equipped to deal with special needs dogs? What other services or extras can they offer your pet?
Your daycare should require that all vaccinations are up-to-date for the safety of both your pet and all the others.
_________________________________
Copyright 2005, Pet Friendly Canada. Please contact us for reprint permission.