pet vaccines
---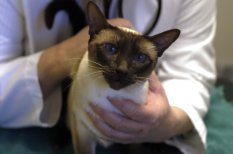 A slow, agonizing virus leading to extreme lethargy, madness, and an eventual, but certain death - doesn't sound very appealing, does it? If you do not vaccinate with rabies shots, your dog or cat faces an uncertain future. Rabies is one of the worst viruses that can affect your pet, and with no preventative measures, such as its annual rabies shots, mortality is, unfortunately, assured.
Bookmark/Search this post with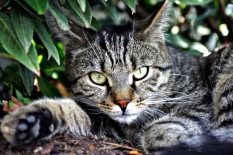 So, you've brought home a perky little puppy or kitten, feeling confident that your new best friend is quite healthy after its initial round of vet-administered pet vaccines. But just as you wouldn't expect your childhood vaccinations to last forever, neither will your pet's. Ultimately, the key to a healthy, long life for your dog or cat is responsible pet ownership, awareness, and a yearly round of preventative pet vaccines.
The types of pet vaccines that dogs and cats get are for a variety of different diseases; of course, some viruses are shared between the species, such as rabies.
Bookmark/Search this post with