Welcome! The Paw Friendly community is all about pets. You can locate businesses, services, and organizations that serve our animal friends (and, of course, those of us who love them!), as well as visit our pet chat forum to talk about pet care and health issues, or just fun pet stuff.
SUBSCRIBE TO TIDBITS & TAILS!
Tidbits & Tails is a short-and-sweet, cute-and-cuddly, fun-and-feisty, quick email tidbit.

Do you have a pet care business of your own? Click here for details on how to list your business.
Chat With Other Pet Owners
The Community & Forums section is you can post photos of your pets and talk about anything "pet" that comes to mind! Click here to join us.
Everyone loves a good pet story. Read the funny, touching, and dramatic stories that have come through this pet lovers community. Your pet stories are always welcome too.
Caring For Your Pet
Our pets are our family. The love, care, and attention we give our pets is returned many times over. Check out the Paw Friendly library of pet articles for tips on caring for your pets.
Featured Articles: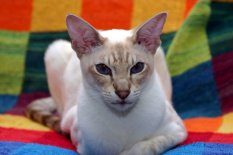 Adding a New Furry Family Member
Is it time to add another much-loved, furry and stubborn little soul to your life? Find out how to choose the right pet for your lifestyle. Consider adopting a rescued pet or perhaps you can give a senior pet a loving retirement home.
Pet Products & Services
Learn more about the types of products and services available to pet owners.